The disease one might develop which can result in clogged arteries is known as Atherosclerosis. Besides, one can include some foods into their diet to prevent it. Also, this disease could be because of many reasons. The causes of this disease includes, smoking, diabetes, obesity and poor diet. However, there are certain food which one must consume to lower the risk of clogged arteries.
What foods one should eat:
These fruits consist of vitamins, minerals and antioxidants. Besides, it consist of an antioxidant known as flavonoids. This antioxidant can not only reduce inflammations, but can also prevent damage caused by free radicals. The formation of oxidized LDL can result in clogged arteries and citrus fruits may be helpful in preventing it.
Ginger, pepper, chili and cinnamon could be beneficial in preventing clogged arteries. This and other spices have anti-inflammatory properties, which can control blood lipid levels. Besides, one can add these spices into a specific dish to enjoy their benefits.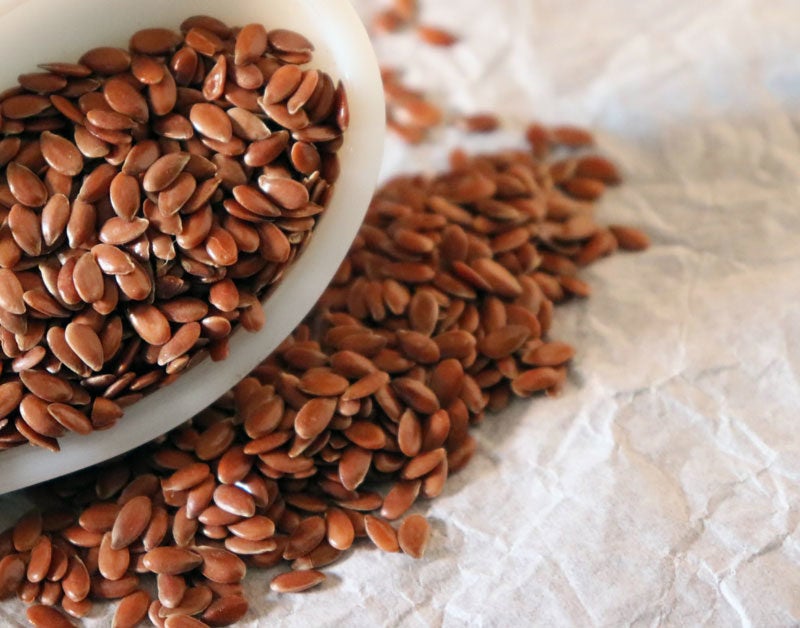 The seeds are very nutritious and are rich in fiber, vitamins, fats and minerals. And, because of this it can prevent Atherosclerosis. Flax seeds consist of secoisolariciresinol diglucoside, anti-inflammatory and cholesterol reducing lignan compounds. Besides, these three things are enough to prevent clogged arteries.
This vegetable can provide many health benefits and one such benefit can be protection of arteries. Also, onion has sulfur compounds, which according to Scientists can prevent inflammation in blood vessels. Moreover, the sulfur content can put a stop to clumping of platelets in the blood and can increase the availability of nitric oxide as well.
It may protect arteries by preventing Atherosclerosis. Besides, a research suggests that having lycopene-rich tomato products could reduce inflammation. Also, it can improve HDL cholesterol and lower the risk of heart diseases. One can consume cooked tomatoes along with olive oil and this will guard the arteries.
This is rich in fiber. Moreover, people suffering from heart diseases must eat beans. The fiber content can prevent clogged arteries. Besides, having beans can manage the cholesterol levels and can also reduce LDL cholesterol. The fact that having beans can reduce blood pressure suggests that it can improve artery function.
ALSO READ: Foods that makes immune system stronger